Study trip to Tbilisi and Bolnis-Khachen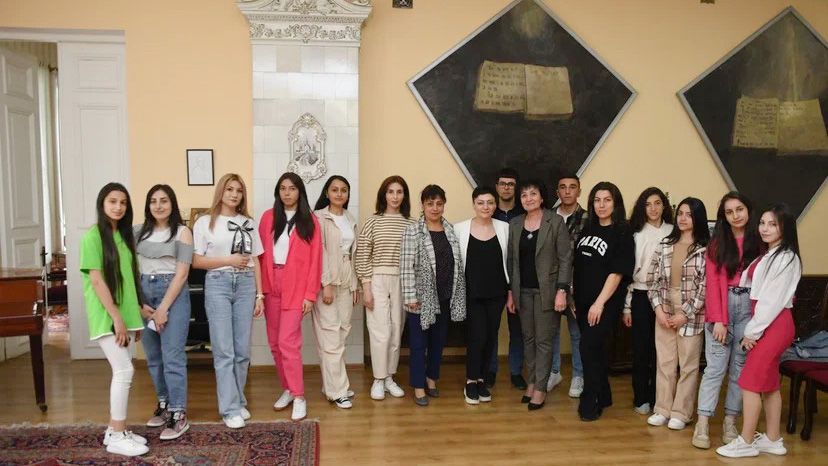 On May 7, 2023, a study excursion to Tbilisi was organized for the best students of the Armenian literature and Armenian history groups of the Youth Educational and Cultural Center in Akhalkalaki.
The first place the group visited was "House of Hovhannes Tumanyan" Center for Science and Culture where Edita Zorabyan, tour guide of Tumanyan's house, warmly welcomed the group of students of the youth organization. The tour guide held an open class for the students dedicated to Tumanyan's life and works. Tumanyan's atmosphere prevailed in the Center; the students recited, sang, told interesting stories from Tumanyan's life, asked questions to the guide, and were satisfied with the comprehensive answers. The great love of the students for the Poet of All Armenians was felt, the proof of which was the deep knowledge and in-depth study of his works by students.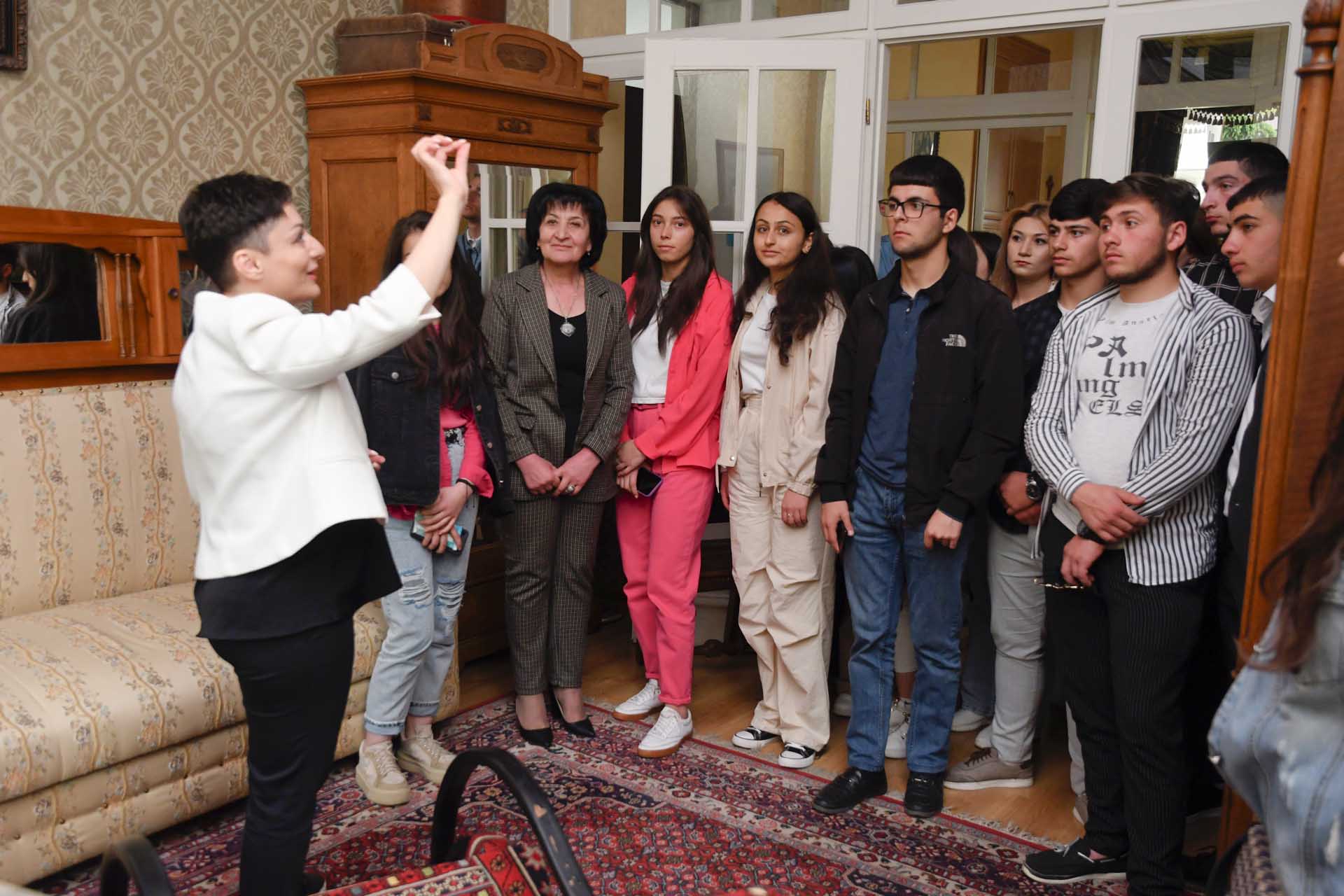 From there, the group left for the Cathedral of Saint George and Saint Etchmiadzin church in Avlabari, Tbilisi. After lighting candles in the ancient and powerful Armenian churches and feeling the Divine breath and power, the participants of the excursion went to Bolnis-Khachen village in Bolnisi region, where they took part in the traditional event dedicated to Gh. Aghayan.
Students toured the house museum of Gh. Aghayan and the two dancers of the "Hayk" ensemble of the youth organization performed the "Parmani" dance at the event.
The day was full of rich impressions, the visitors and excursion participants returned to Akhalkalaki with positive and unforgettable emotions.
Karine Tadevosyan, Youth Educational and Cultural Center of Akhalkalaki