The appetizing flavor of Armenian dolma spread again in Avlabari district, Tbilisi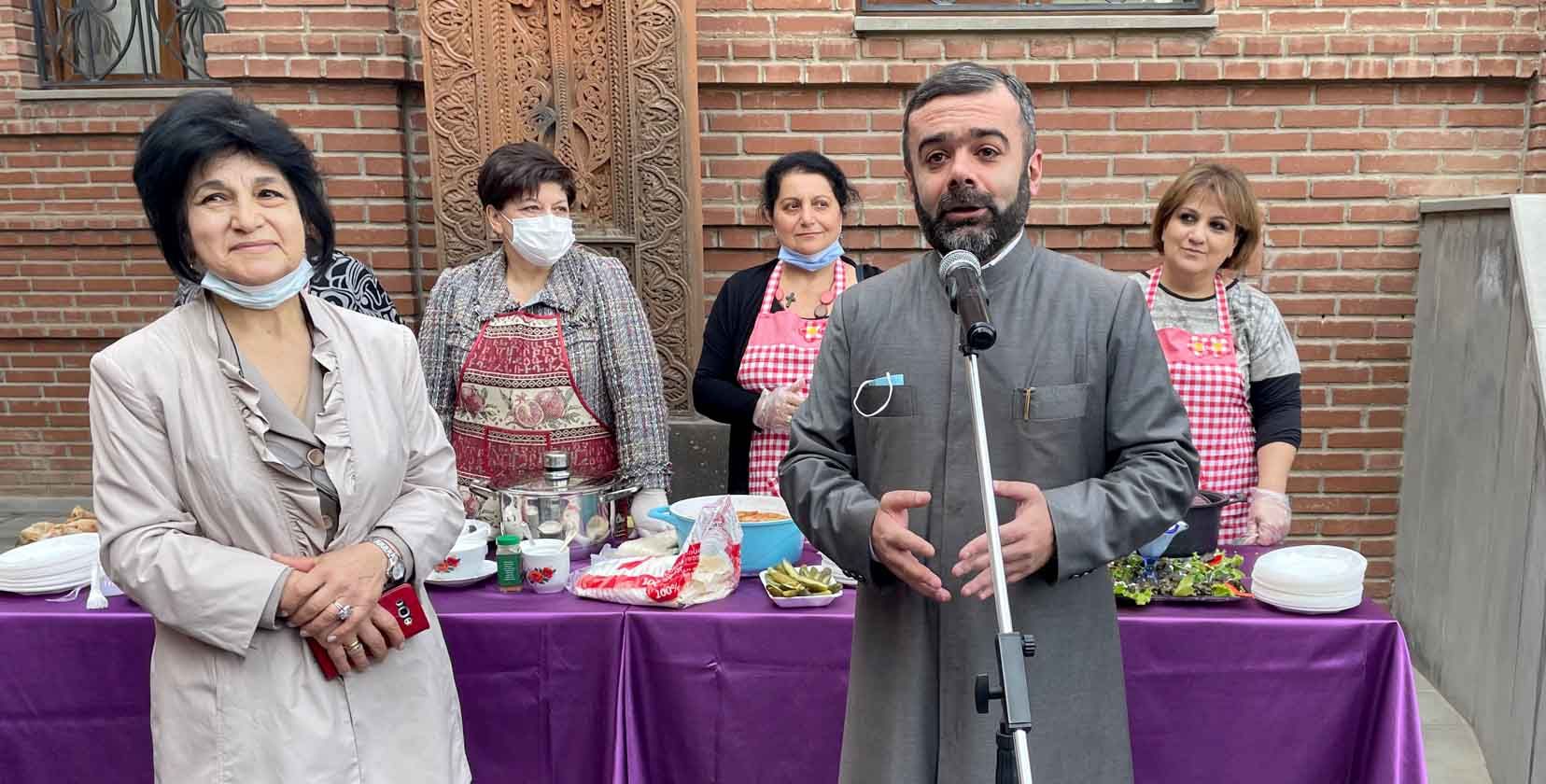 On October 17, 2021, on the initiative of Association of Armenian Women in Georgia ''Shushanik'', with the blessings of the Primate of the Armenian Diocese in Georgia, and with the support from the Diocesan centers, the Sunday Divine Liturgy was followed by the traditional festival of Armenian dolma at the courtyard of Saint Etchmiadzin church in Tbilisi.
The Covid-19 pandemic spread all over the world, forced its restrictions on public events such as presentation of one of the values of the rich Armenian culture which is the national cuisine. That is why it was implemented with less luxury and less variety.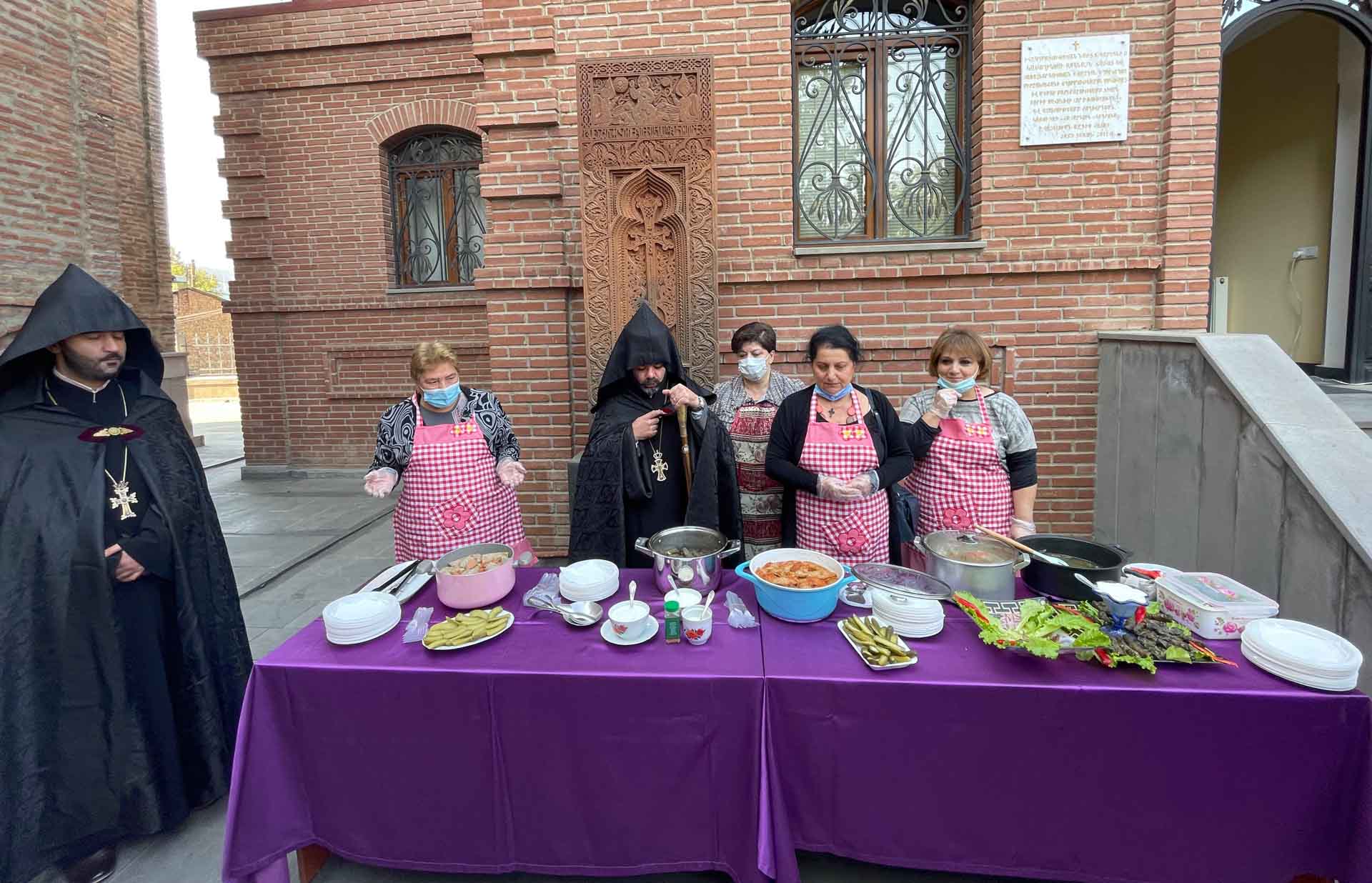 At the conclusion of the Sunday Divine Liturgy, on the tables placed at the church courtyard, there were dolma made by Armenian women from Tbilisi and the appetizing flavor of the dish spread throughout the Avlabari district delivering people with dolma.
The festival of Armenian dolma was attended by diplomats of the RA Embassy to Georgia, representatives of the Armenian community in Tbilisi, and church faithful.
Susanna Khachatryan, Chairwoman of Association of Armenian Women in Georgia ''Shushanik'' made opening remarks, spoke about the necessity of maintaining traditions and highly appreciated the national dishes related to the identity of the Armenian people and the importance of conveying them to future generations through such events. The Primate of the Armenian Diocese in Georgia Rev. Father Archimandrite Kirakos Davtyan welcomed the traditional dolma festival, highly appreciating the tendency to preserve Armenian culture in all its manifestations in the capital Tbilisi and Georgia.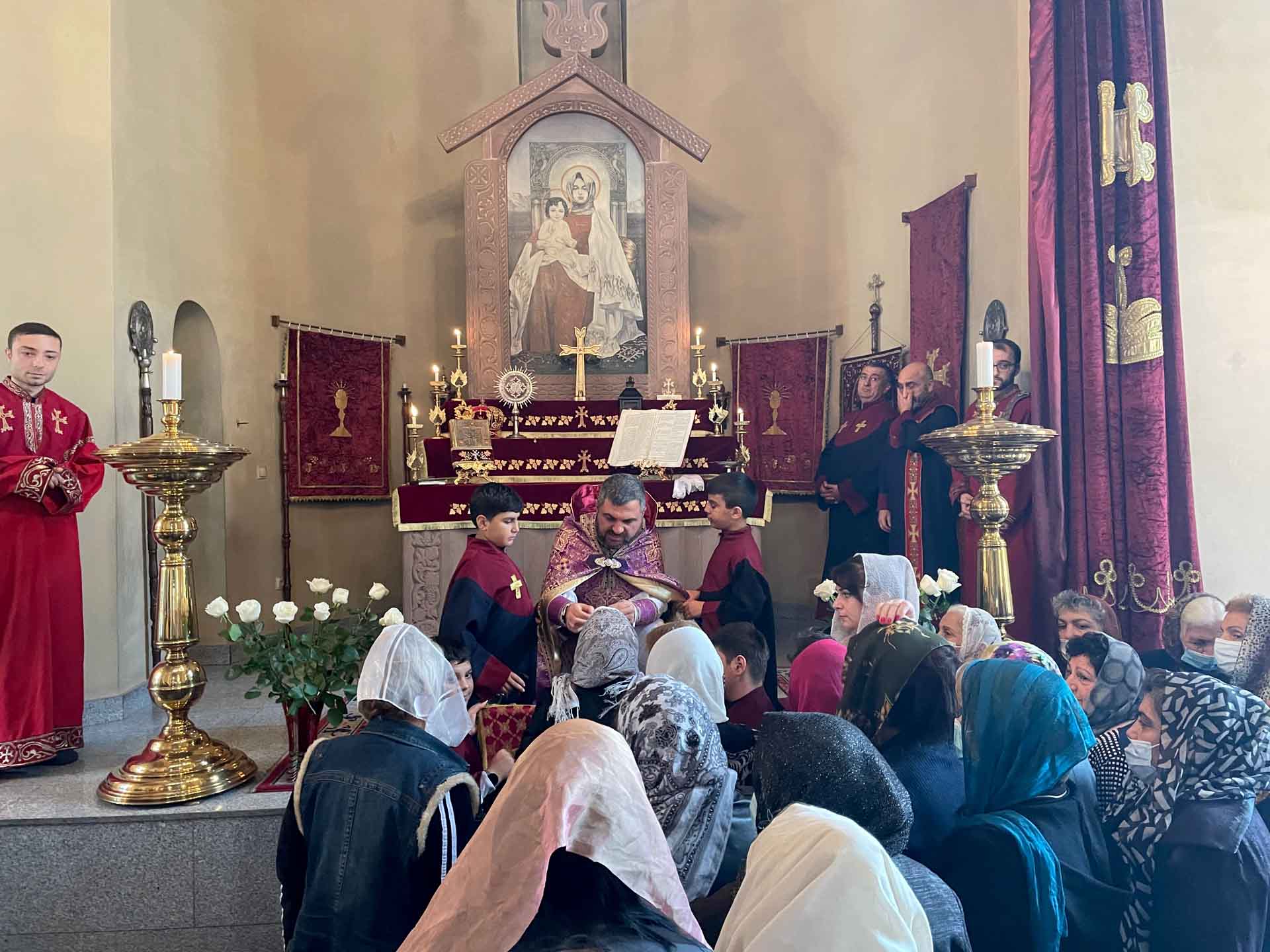 Rev. Father offered his blessings to all participants, wished them success in the festival and invited them all to taste various types of dolma.
The yard of the Armenian church was crowded: after testing dolma, they highly appreciated the taste qualities of the dish made by women with love, warmth and mastery.
The hospitality with dolma was accompanied by songs and music, creating a happy mood among those present. During the dolma festival, ''Ritsa'' company headed by Eduard Muradyan provided the festival with soft drinks and bread was provided by ''Bebos Lavashi'' (''Grandmothers lavash'') company. Individual benefactors and church faithful made their modest contribution to the festival.
The Chairwoman of Association of Armenian Women in Georgia ''Shushanik'' expressed her gratitude to all benefactors and donors for their support and participation in the festival.