"The Message of the Prophet" book's presentation at the "House of Hovhannes Tumanyan" Center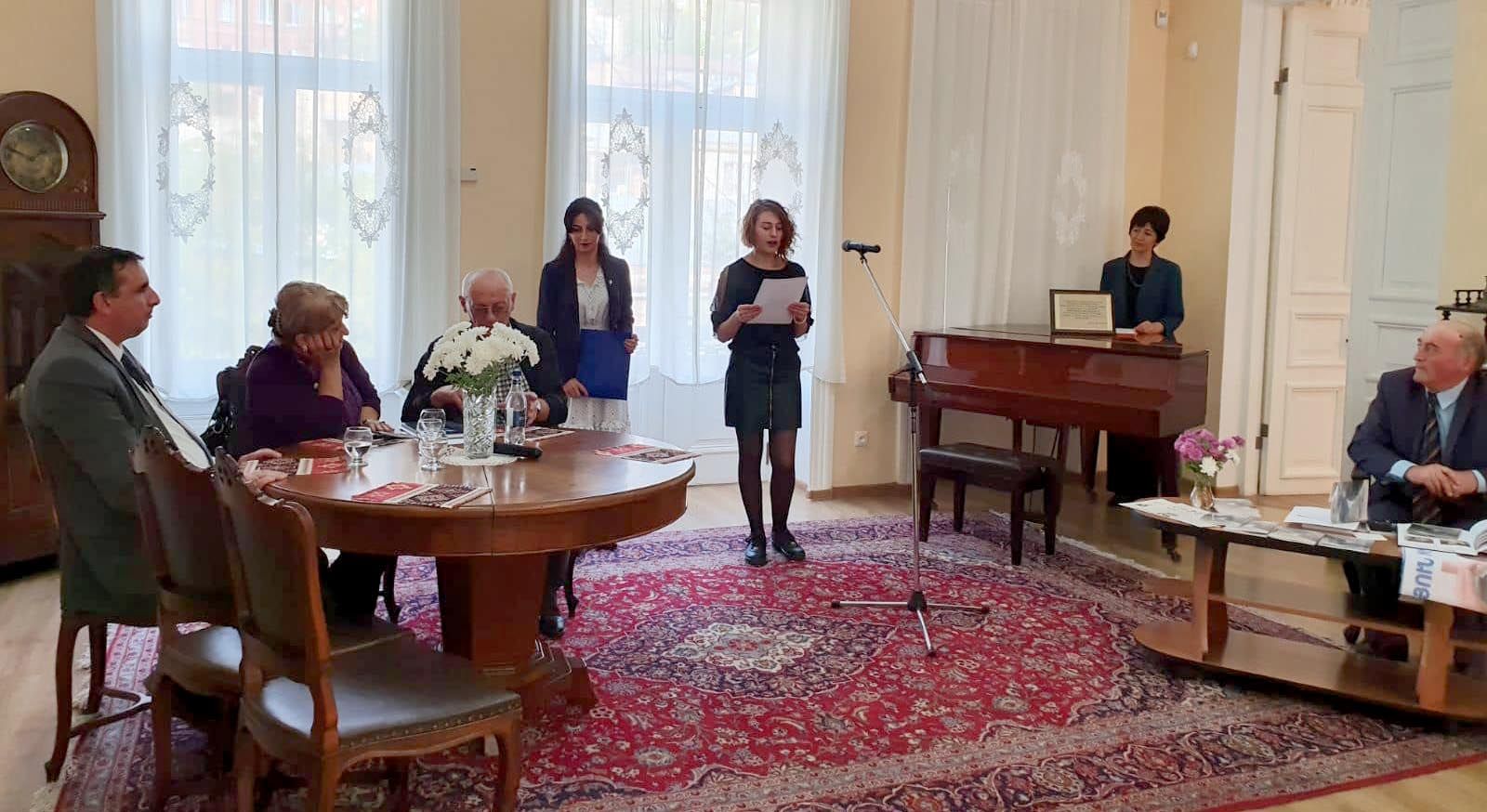 On October 19, 2019, the next presentation of a book took place at the "House of Hovhannes Tumanyan" Center of the Armenian Diocese in Georgia. This time it was dedicated to the Georgian translation of "The Message of the Prophet" book written by Samvel Margaryan, the poet from Gyumri, editor of the "Shirak" newspaper.
The author was in attendance and he considered it an honor to hold the presentation of the book translated already into 9th language in the historical apartment of the Poet of All Armenians.
The Head of the "House of Hovhannes Tumanyan" Center Gisane Hovsepyan and Gohar Mazmanyan gave opening remarks and after the brief talk about the history of establishment of the "House of Hovhannes Tumanyan" Center Samvel Margaryan made a speech and spoke about the mystery of creation of "The Message of the Prophet" book. The book represents the challenges of the 21st century which must unite the humanity rather than divide them, the book is about peace, people's friendship, perfect fulfillment of God's commandment; it is also a call to protect the planet Earth from artificial and natural disasters.
Members of Georgia Writers Association Baghater Arabuli and Manana Gorgiashvili delivered speeches at the presentation, attached importance to the publication of the book in various languages of the world, a message of peace and kindness to human beings because the world was created by Almighty God and no people or nation has right to destroy it. In their speeches, the Georgian colleagues touched upon the visit of the Georgia Writers Association delegation to Armenia at the invitation of Writers' Union of Armenia, their awards with Gregory of Narek medal and becoming honorary members of the Writers' Union of Armenia. The further development and deepening of friendly relations of the two Christian nations was definitely highlighted.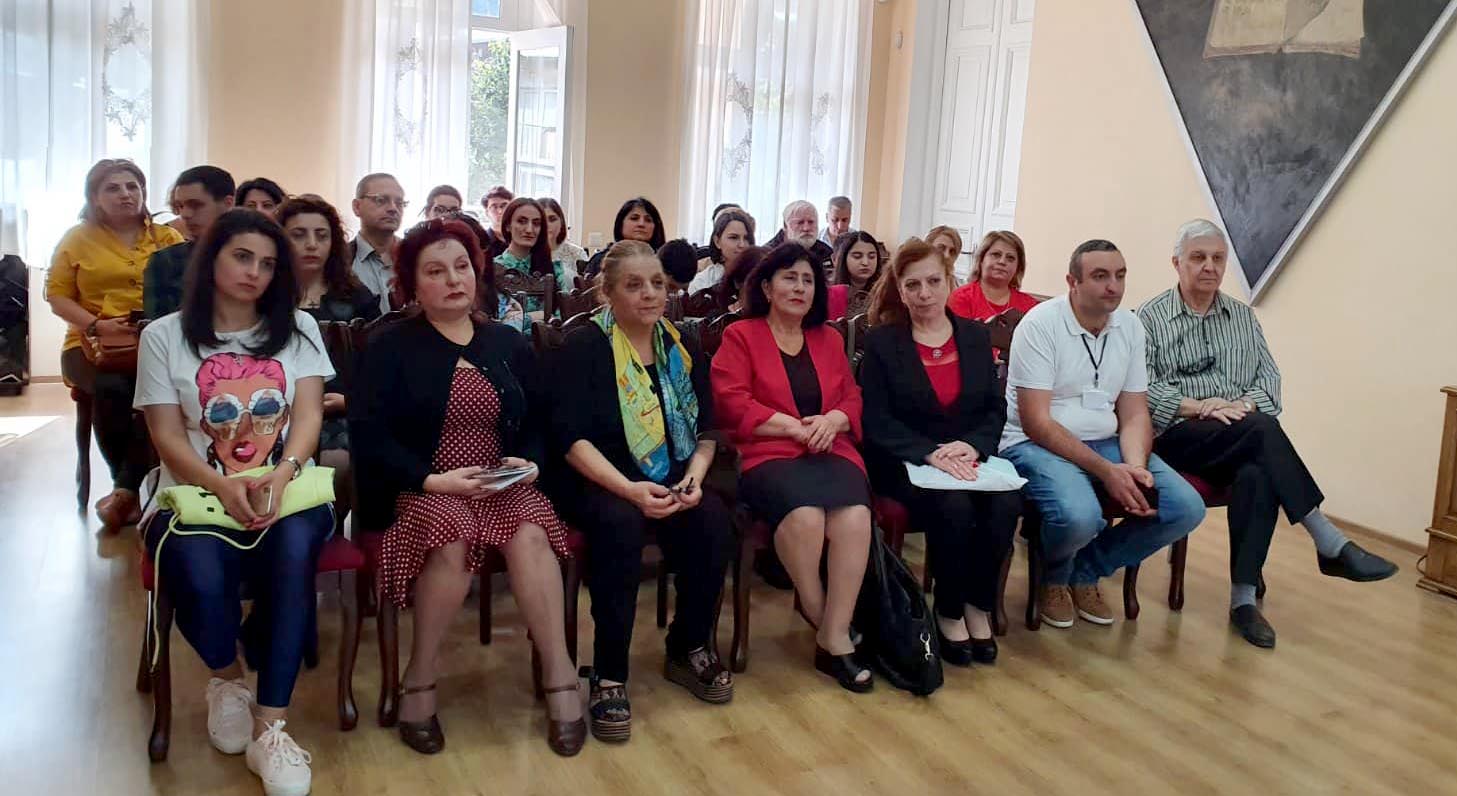 Samvel Margaryan's "The Message of the Prophet" book was highly appreciated by poetesses Marina Kirakosyan – Mosesova and Lousine Vanoyan who read some of their own poems.
Students of N104 Public School Gevorg Perikhanyan, Ani Israyelyan, Eva Gargrtsyan, graduate of Illia State University Armenuhi Podosyan and student of the English Folklore Faculty of Javakhishvili State University Elene Ghavlelishvili participated in the event and beautified it reciting Sayat – Nova's poems, as well as other poems dedicated to peace, Armenia, Georgia in Armenian, Georgian, and Russian languages.
The event became a beautiful expression of the centuries-long Armenian and Georgian friendship.