The success of Vardeli String Quartet in Malta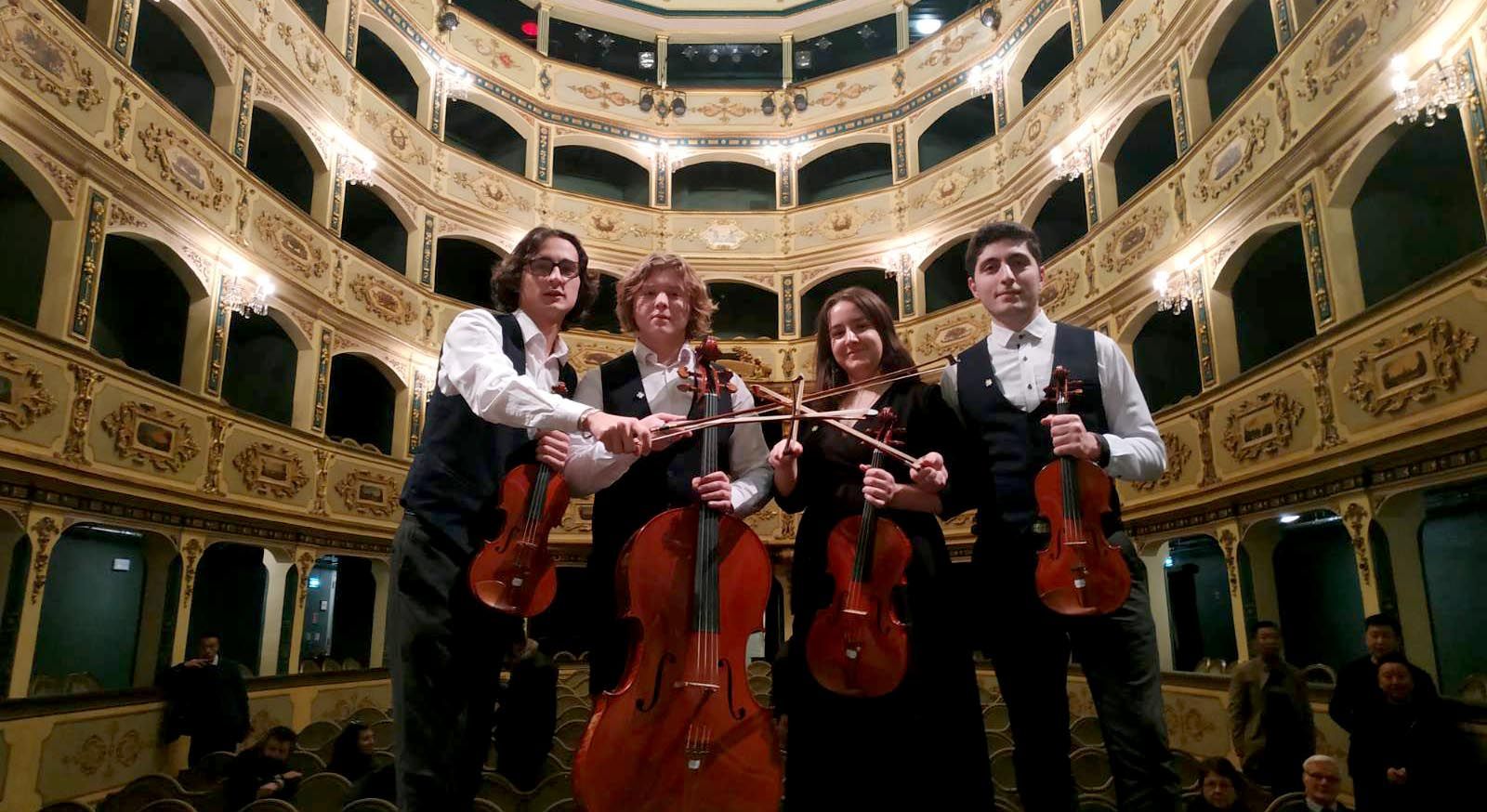 2020 has started with a special success for the Vardeli String Quartet. On January 18-22, young musicians who study in classes of Professor Ernst Arakelov and Nodar Zhvania, honorable teachers of string instruments in Vano Sarajishvili Tbilisi State Conservatoire, participated in international string contest in Valletta city, Malta.
The first violinist Constantine Yeroyan, the second violinist Davit Hakobyan, cello player Giorgi Nadareishvili and alto player Yekaterina Ghazaryan, members of the quartet participated in such popular international contest for the first time. Young musicians, dedicated to playing quartet music, could clearly imagine the responsibility of competing with quartets from other countries. The members of string quartet would perform with instruments made by instrumental masters demonstrating not only their performance skills, but also the newly-created instruments' sound and value.
The four-day contest was held in three stages. Eight quartets from different countries participated in the first stage, but only two participants were in final stage – Vardeli Quartet and the quartet from Netherlands. The string quartet performed Beethoven's 9th quartet in the first stage, Grig's first quartet in second stage, and B. Field string quartet N1 and Abela's ''Fantasy'' played in final stage.
The performances were excellent. The contest ended with the great success of the Vardeli Quartet. Nobody receive the first place award, the second prize was given to the quartet from Netherlands, and the quartet from Georgia received the third prize. It is also gratifying that the instruments played by the members of this string quartet were highly appreciated, and the master who made the instruments was awarded a gold medal.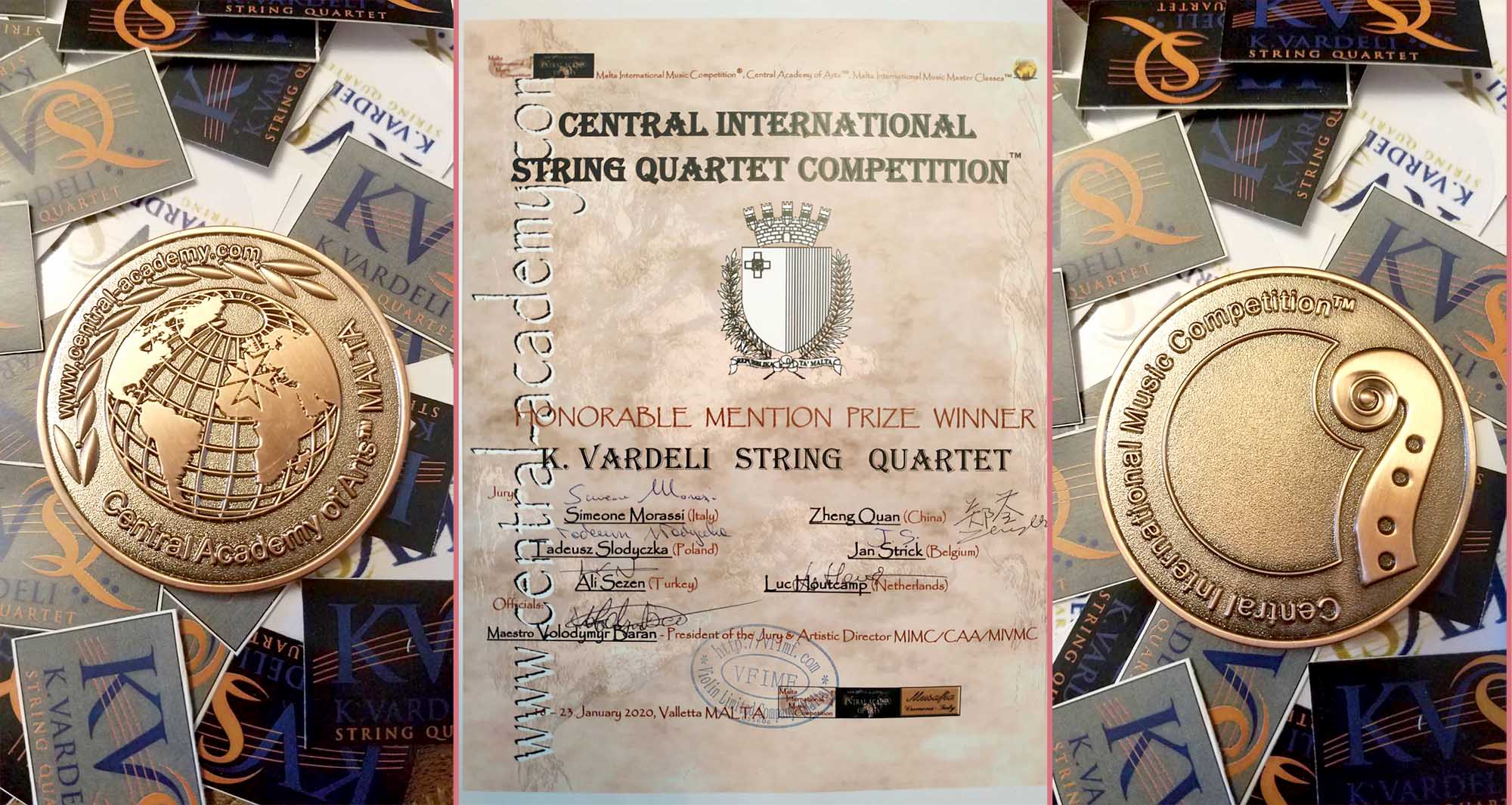 The quartet, which was established just a few years ago, includes students and it is named after the founder late musician Constantine Vardeli. The quartet currently operates under the leadership of Professor Ernst Arakelov, Head of String Instruments Chair of Conservatoire, Honored Artist of Georgia, Honored Professor of Yerevan State Conservatory named after Komitas. It had numerous performances in Georgia, participated in various events in Tbilisi and abroad.
The quartet is dedicated to spreading chamber music and presenting it to the audience, has successfully participated in many events initiated and implemented by the Armenian Diocese in Georgia: commemoration event dedicated to the 100th anniversary of Armenian Genocide; Ecumenical concert of spiritual songs; as well as events dedicated to Hovhannes Tumanyan's and Komitas's 150th anniversaries in National Parliamentary Library of Georgia and big hall of the Conservatoire. Each time the quartet received warm welcome and high appreciation by the audience.
We congratulate Vardeli String Quartet on their success wishing them all the success in numerous popular contests and festivals, as well as continue to present victorious solo and joint performances as well.