Feast of the Birth of St. John the Forerunner (Baptist)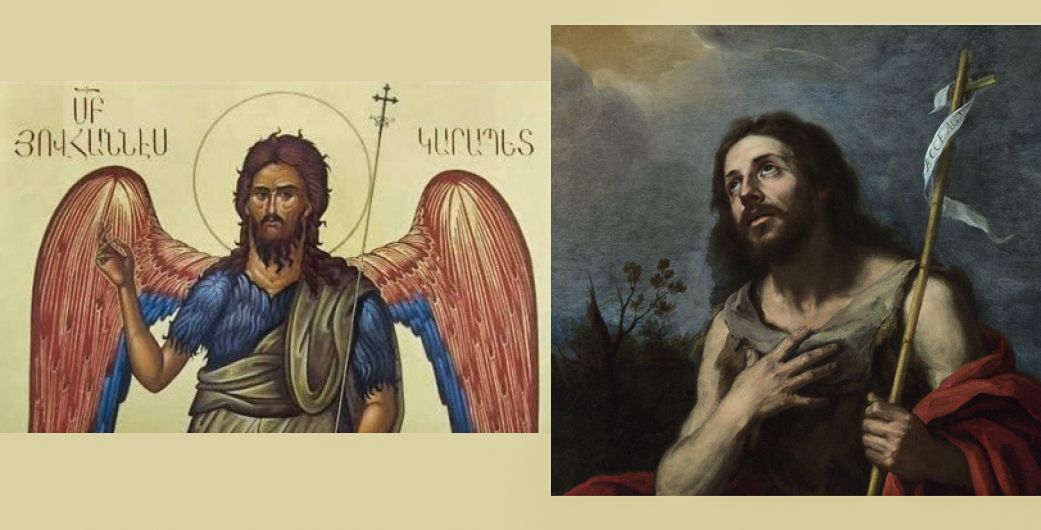 This year is celebrated in::

2023-01-14
The birth of St. John the Baptist is described in details in the Gospel according to Like (Lk 1:5-25). One day Zechariah, father of St John the Baptist, was doing his work as a priest in the Temple and was burning incense on the altar. An angel of the Lord appeared to him and said that God had heard his prayer and his wife would bear him a son. Zechariah had to name him John. Zechariah didn't believe the angel as he was and old man, and his wife was old, too. And because he hadn't believed the angel he became unable to speak and remained silent until the birth of John.
St. John the Baptist, who should baptize the Savior, had been aware and rejoiced for the birth of Jesus even before his birth. According to the Evangelist, when St. Mary, Holy Mother of God, visited Elizabeth, mother of St John the Baptist, the latter, being filled with the Holy Spirit cried out, "Why should this great thing happen to me, that my Lord's mother comes to visit me? For as soon as I heard your greeting, the baby within me jumped with gladness" (Lk 1:43-44).
Continuation of the words of Elizabeth are the message of this feast addressed to all Christians throughout the world, "How happy you are to believe that the Lord's message to you will come true!" (Lk 1:45).

When is celebrated
19.01.2008
15.01.2009
14.01.2010
15.01.2011
14.01.2012
14.01.2013
14.01.2014
15.01.2015
14.01.2016
14.01.2017
15.01.2018
14.01.2019
14.01.2020
14.01.2021
15.01.2022
14.01.2023
15.01.2024
14.01.2025
15.01.2026
14.01.2027
15.01.2028
15.01.2029
14.01.2030