Surb Khach (The Holy Cross) Catholic Church of Ghulalis- founded in 1994 Surb Astvatsatsin (The St. Mary) Apostolic Church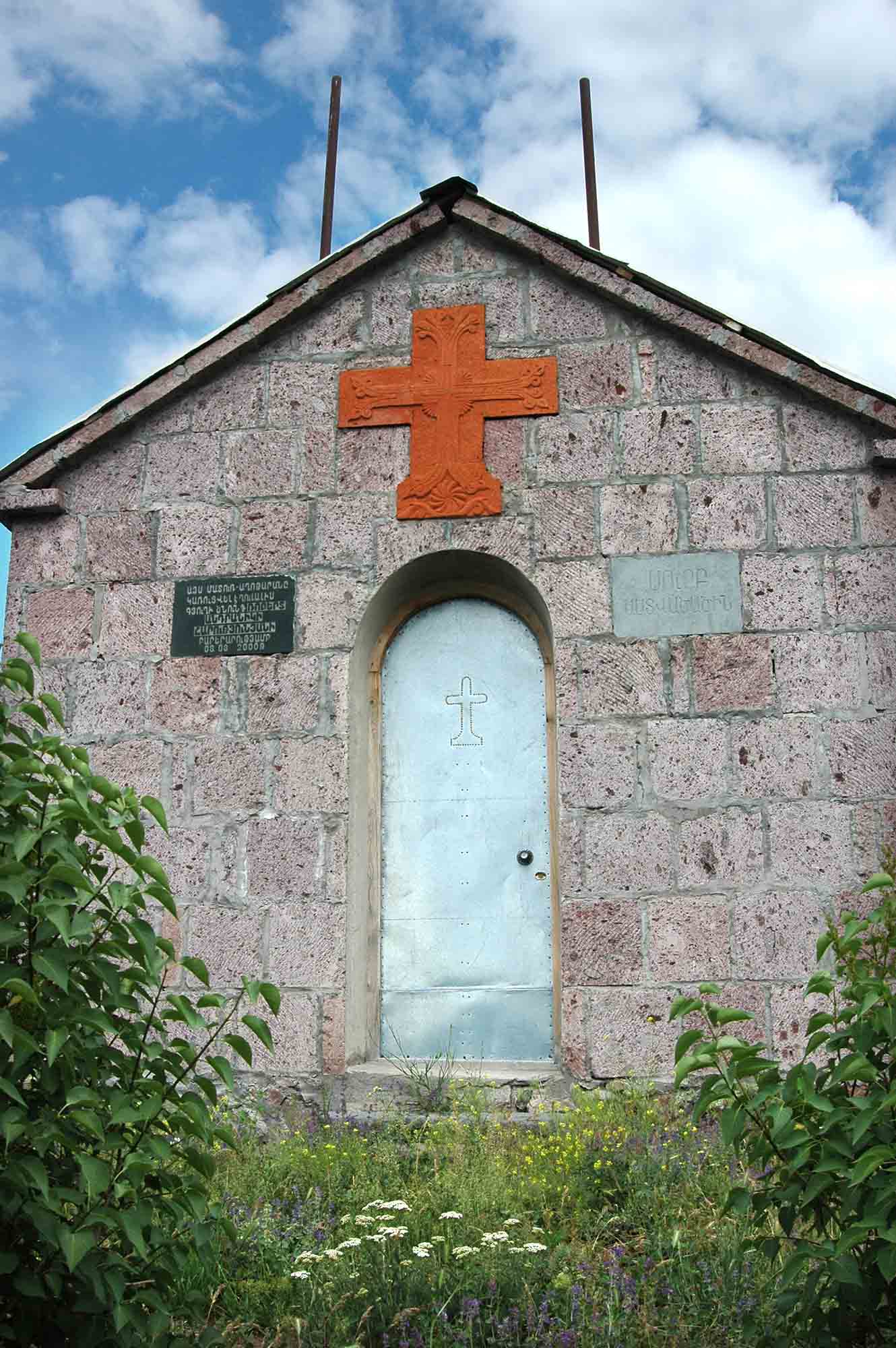 Founded in 2000
Ghulalis is an Armenian-populated village in Akhaltsikhe, Samtskhe-Javakheti region of Georgia, 6 km south-east from Akhaltsikhe. In the village live both the followers of the Armenian Apostolic Church and the Catholic Church. The followers of the Armenian Apostolic Church of Ghulalis have been attending the church of Poqr Pamach and Sazel for many years to care for their spiritual needs. In order to fill this gap, in 2000, Surb Astvatsatsin Chapel was built by Robert Harutyunyan's philanthrophy.[1]
Architecture: Surb Astvatsatsin Chapel is built of tufa and has a sloping roof. Lime was used as a binding material. It has an oblong quadrangle form by plan.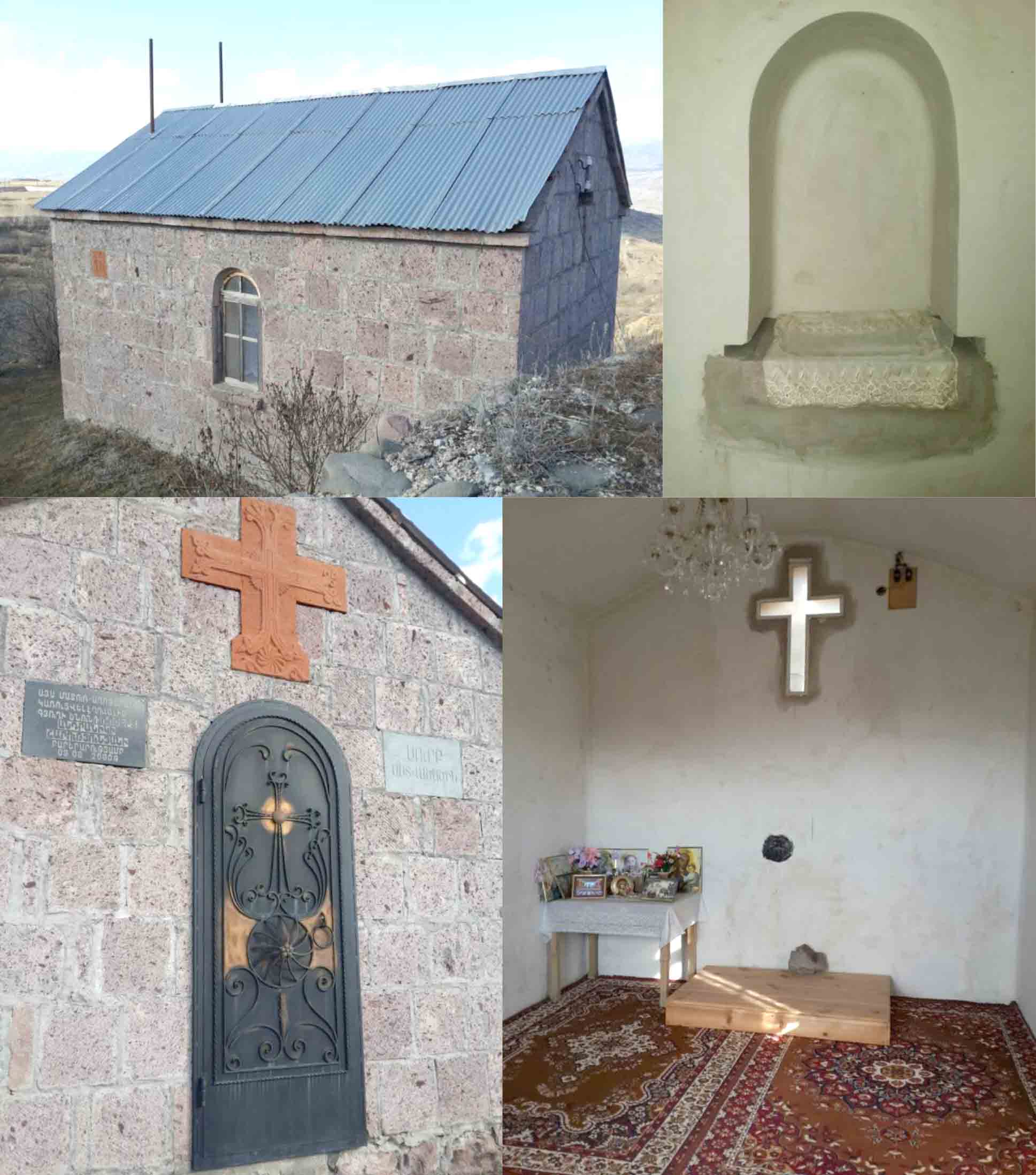 The total dimensions are 6.77x4.68m. The entrance is from the western side. Above the entrance there is a cross-stone (khachkar) carved from red tufa, while on the right and left sides of the entrance there are Armenian inscriptions. An arched window is opened on the southern wall. The font is on the northern wall of the inner space.[2] The inscription on the slab, attached to the western façade, states: "This Chapel was built by Robert Harutyunyan, a philanthropist from Ghulalis by origin in 08.08.2000".[3]
Handwriting: A handwritten Gospel, with a leather binding and decorated with precious stones brought by Petros Petrosyan from Hindzq, has been preserved which is considered to be the ancestral sacredness of the descendants of the Petrosian dynasty.
Cemetery: It is located in the village. Among the tombstones preserved till today the oldest ones refer to the first half of the 19th century. Some tombstones of the second half of the 19th century are inscribed and have a rectangular form.[4]
Diocese of the Armenian Apostolic Church in Georgia
Armenian Historical and Cultural Heritage Study Center in Georgia
---