Tsira the Holy Archangels (Srboc Hreshtakapetac)/St. Gevorg/ Church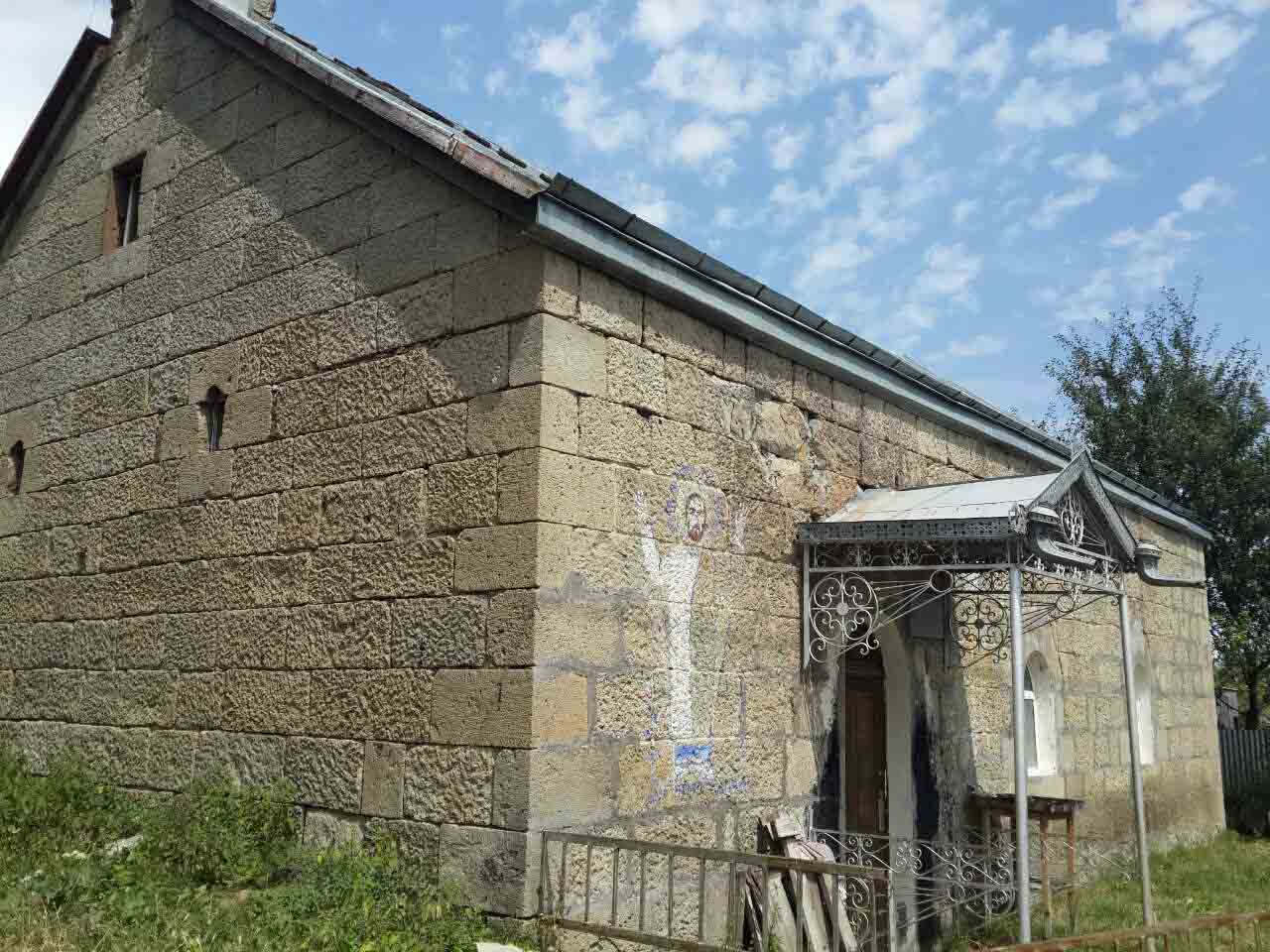 Mentioned in 1860
Tsira village is located in the Akhaltsikhe district of Samtskhe-Javakheti. The St. Gevorg or the Holy Archangel Church of the village was built in 1860. Particularly, in 1860, in one of the archival documents of the Consortium Fund of the Armenian Apostolic Church in Georgia and the Imeretian Diocese , it is written as follows: "reconstructed" the Holy Archangels Church.[1] In 1863 the church is remembered as a wooden building.[2]
Church Renaming: Concerning to the name St. Gevorg ,there is a mention in the archives about the village of Tsira in the early 20th century (particularly, in 1906 and 1912).[3] According to the expert of monuments, S. Karapetyan, the renaming of the church took place in 1860-1906. The renaming was conditioned by the substantial reconstruction. The author relied on the archive documents, as well as on the data provided by the construction protocol of 1882 above the entrance of the church.[4]
Architecture: The church is a construction of polished stone under the double inclined roof , built with mortar on a rectangular plan. On the eastern front, the altar is out of the main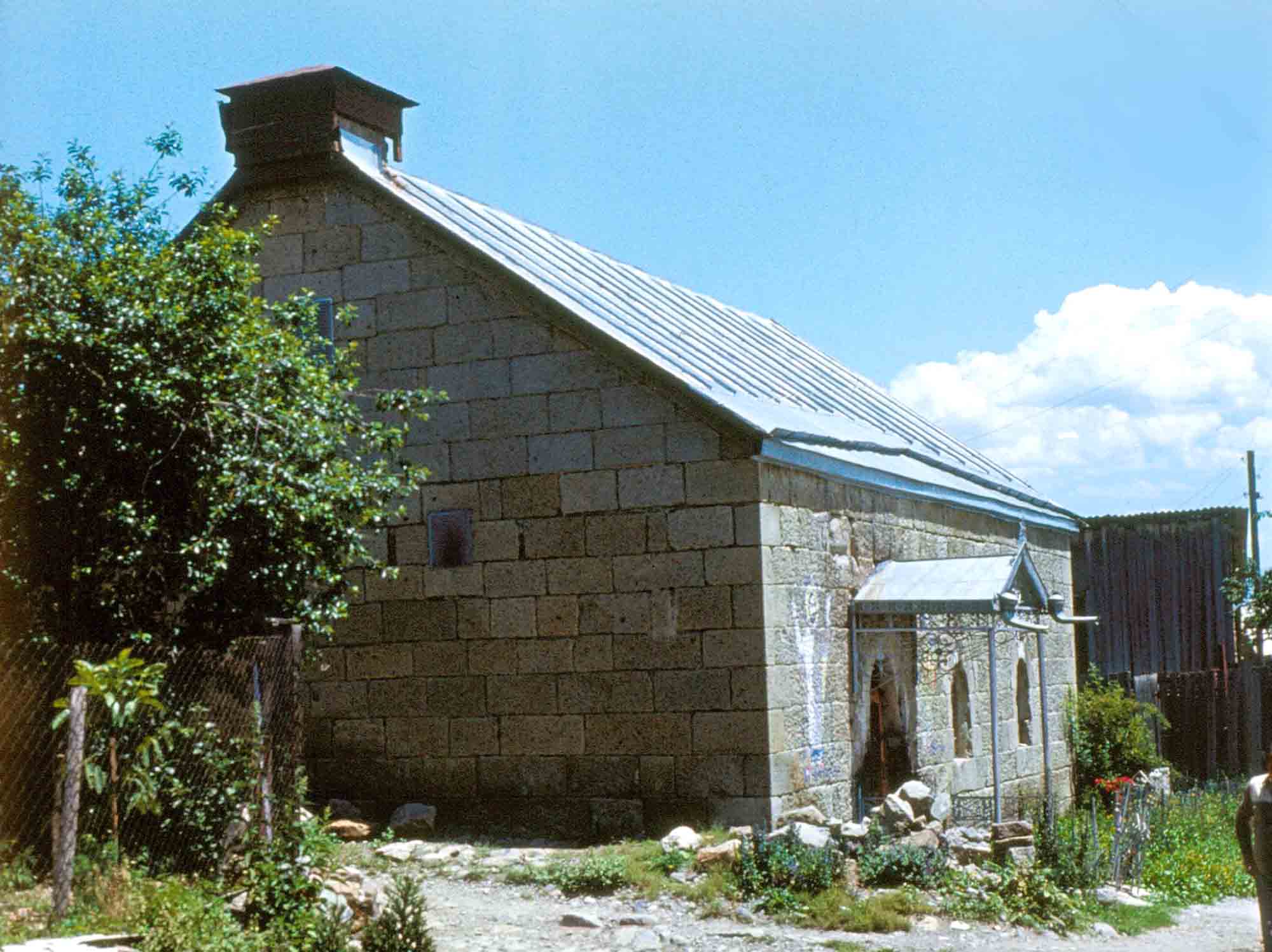 size of the building and is emphasized by a semi-arched column. The only entrance is from the southern front. Lighting has been made through 9 windows. On top of the western front, there was a belfry which has not been preserved.[5]
Church objects: Among the church objects was especially valuable the Illustrated Gospel published in St. Petersburg in 1786. Some information on this has been preserved in the archival documentaries relating to vicar election of the village in 1908,[6] where it is mentioned about the property of the church, such as 47 different books, vessels, utensils, crosses, handed over to the newly -elected substitute vicar's management.[7]
Fundamental Reconstruction and Re-dedication: Since 1990s, it was the roof of the church that has been first renovated during the church renovations. Since spring 2007, the renovations of the St. Gevorg (Holy Archangels) Church have gathered momentum. With the financial support of Alexander Matevosyan, a businessman living in Kazakhstan, the church floor, as well as the interior and exterior appearance of the church were renovated. On April 8, 2010, at the head of the Primate of the Diocese of the Armenian Apostolic Church in Georgia, Bishop Vazgen Mirzakhanyan the re-dedication ceremony of the St. Gevorg (Holy Archangels) Church was held , after which the first mass was celebrated in the church.[8]
Diocese of the Armenian Apostolic Church in Georgia
Armenian Historical and Cultural Heritage Study Center in Georgia
---