Surb Khach( Holy Cross) Church of Gumburdo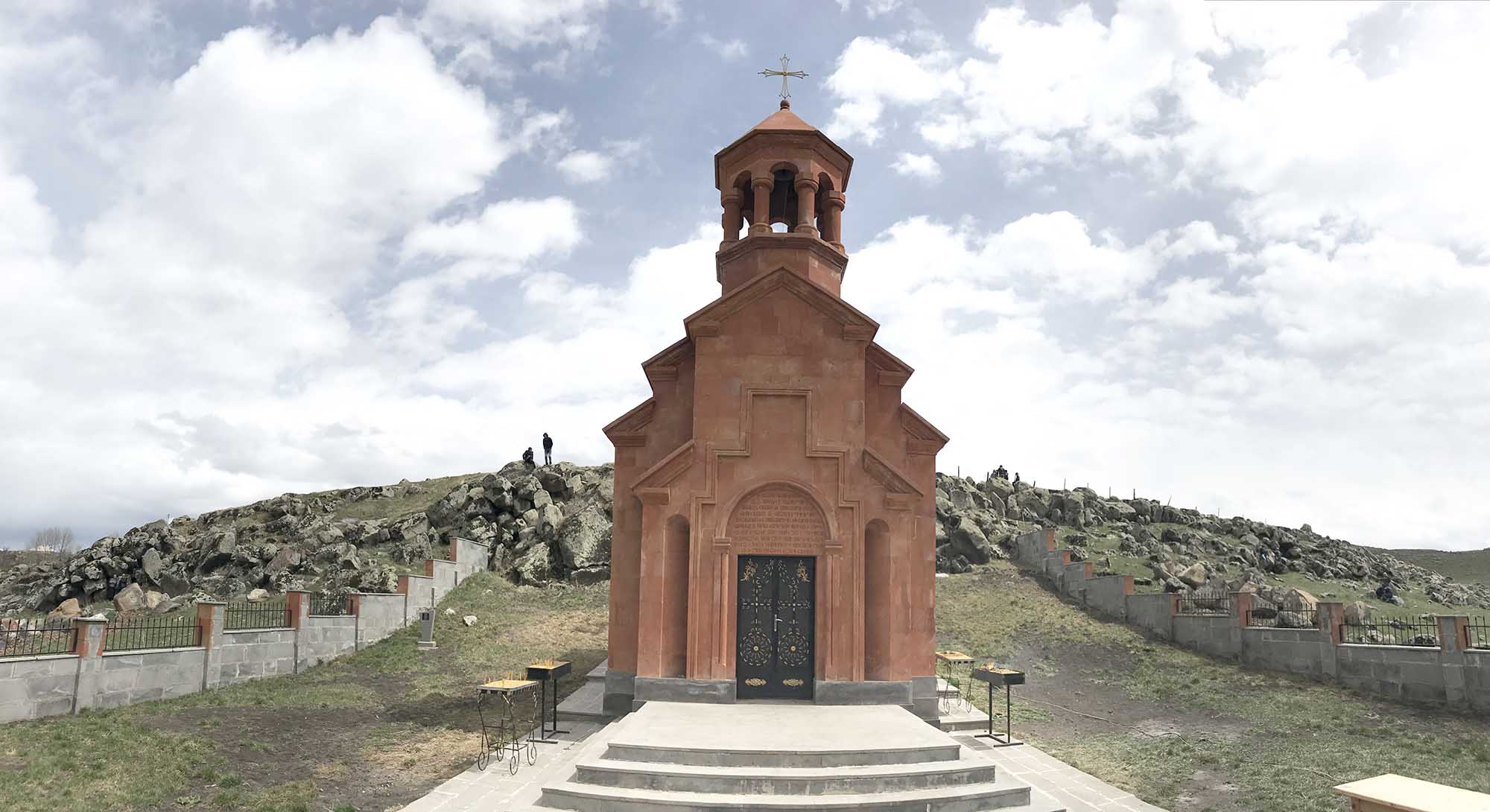 Founded in 2017
Church construction: Surb Khach Church is located on the "Khachi Duran" site, on the western edge of the village of Gumburdo, on the steep hill overlooking the River Kura. [1]The church was built in 2011 by the initiative and philanthropy of the pious sons of Gumburdo, Khachatur and Sayat Saharyans. The newly built Surb Khach Church was consecrated with a Holy Chrism on April 22, 2017, by the Primate of the Diocese of the Armenian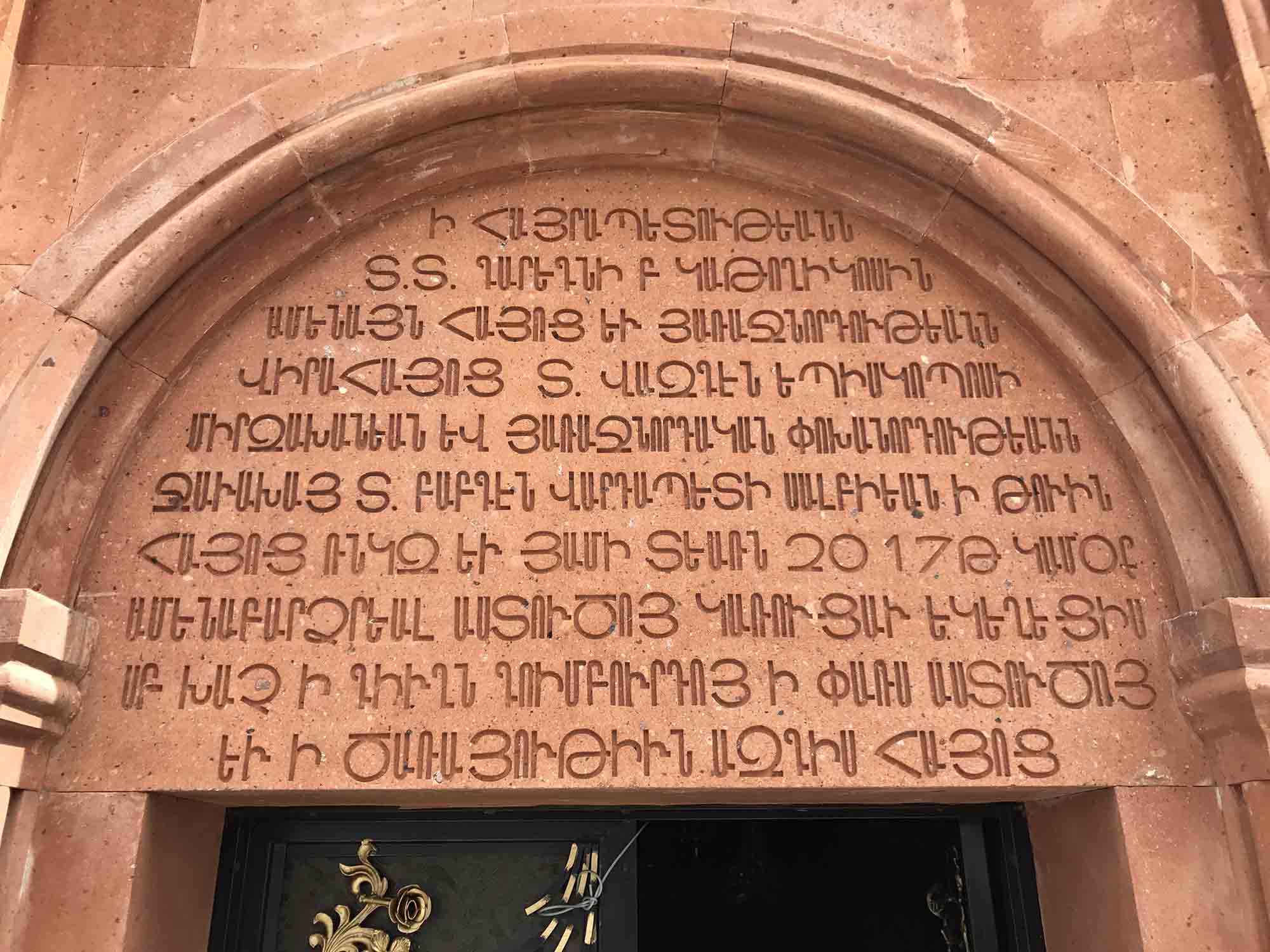 Apostolic Orthodox Church in Georgia, His Grace Bishop Vazgen Mirzakhanyan with the participation of the Prelate of the Samtskhe-Javakheti and Tsalka's General Prelacy Rev. Father Babken Salbian .The first Divine Liturgy was served by the pastor of Akhalkalaki and the surrounding villages of Samtskhe-Javakheti, Reverend Father Tatev Marukyan.
Architecture: The church is built of red tuff. The total dimensions are 6x9.5m. It belongs to a cross-domed type. The facades are not decorated. There are cornices on the connecting places of walls and the roof . The entrance is from the western side, above which there is a quatrain inscription in Armenian. The bell tower set on 6 pillars is built on the western side of the roof. There are 4 windows on the octagonal dome. The church is roofed with tuff tiles. The Altar , built at the height of four degrees, is on the eastern part of the building. The Baptismal Font is located on the northern wall.[2]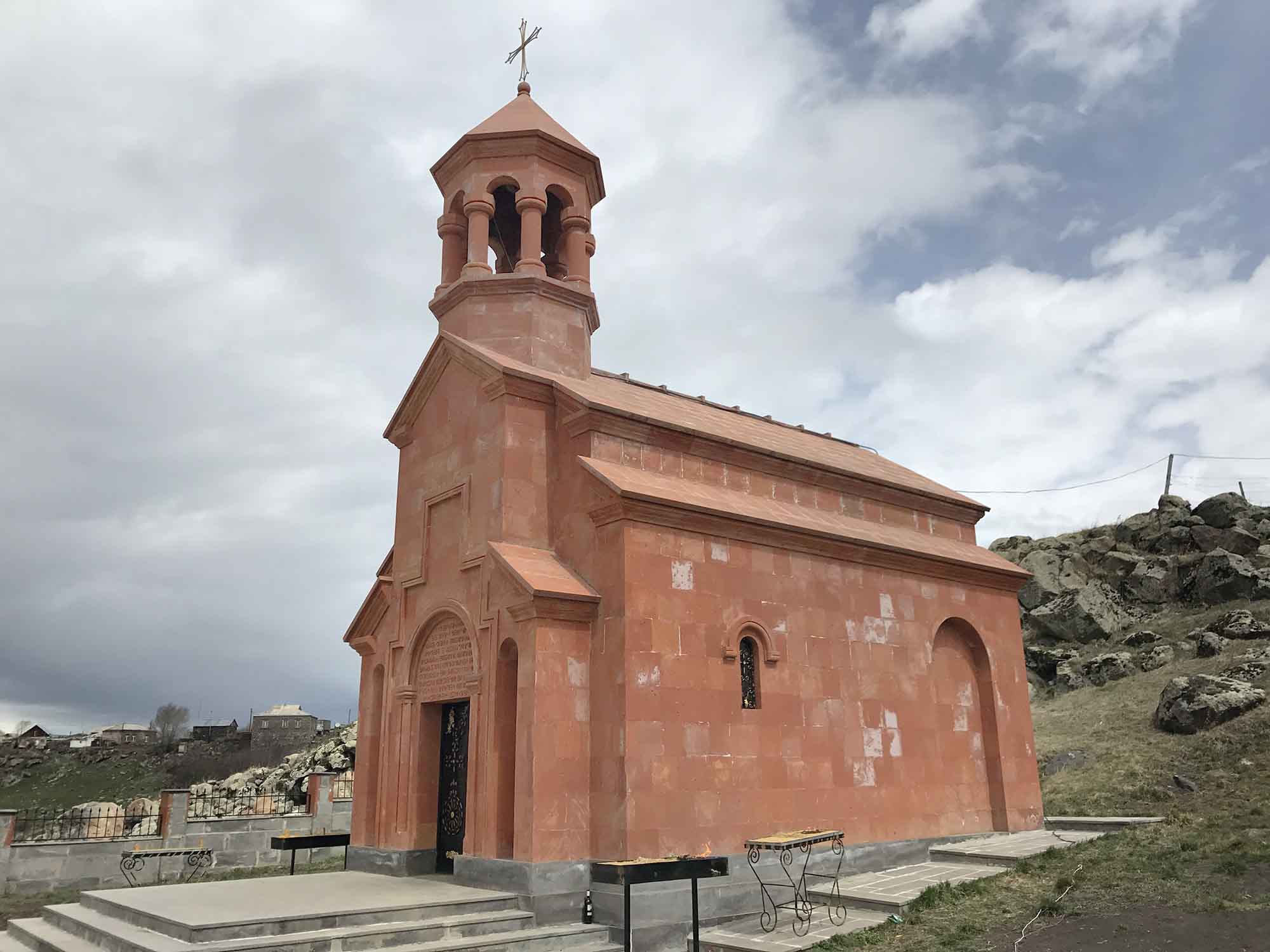 Folk Tradition: Due to the new church built on the "Khachi Duran" site, the residents of Gumburdo have had the opportunity to celebrate the traditional Easter ceremony properly corresponding to the spiritual canons and appropriate rituals. This ritual ceremony in the village is unique in its nature within the region and in terms of the universal participation of the faithful people.
Diocese of the Armenian Apostolic Church in Georgia
Armenian Historical and Cultural Heritage Research Center in Georgia
[1] "Echmiatsin", 2001, (10-11), p.135
[2] Diocese of the Armenian Apostolic Church in Georgia
Armenian Historical and Cultural Heritage Research Center in Georgia